Past Projects
Some of the tools used in the delivery of our learning solutions include Articulate Storyline, Adobe Captivate, Adobe and Articulate Presenter, TechSmith Camtasia, HTML, XML, JavaScript, SQL, and Access.
To learn more about our experience, feel free to browse the following list of completed projects or contact mark steiner, inc. at 773-392-7967.
Ameritech SBC EPSS
mark steiner, inc. developed an interactive sales enablement tool for 5000 customer service representatives (CSR's) located in 5 states and 30 locations who needed a sales guide to provide product and services information to customers. The solution involved building an interactive, dynamically updateable, easy to use reference application. The impact of the program included an intensely positive acceptance by the CSR\'s and their supervisors, the Sales Planners leveraged the ease of updating information that is then instantly available to the CSR\'s. The program saves $500,000/ year just in printing costs. The program is also being used for new hire training. Additionally, the program is being assimilated into the culture and is the standard by which other endeavors are being measured.
AT&T
Mark Steiner was the Project and Instructional Design Lead for an interactive training program for AT&T. The program trained installers in the tasks required to install fixed wireless access equipment at consumers' houses. The program featured substantial amounts of digital video and a unique discovery-style learning approach.

Bank One
Mark Steiner assisted a primary contractor in the successful completion of a large interactive training project that is currently being rolled out to 8,000 users. The total number of users will eventually include 38,000 employees. He worked closely with the primary contractor and provided the vast majority of the programming and technical personnel for the project. This included the Technical Lead, Lead Programmer, and a majority of the rest of the programmers. The team produced 33 hours of CBT in a six-month period. In conjunction with the 33 hours of CBT, 42 hours of instructor-led training and 7,600 pages of instructor and participant course materials were also developed.

CDW
mark steiner, inc. assisted CDW in the eLearning support (Captivate) of a new internally-developed sales tool rolled out to the entire sales force. The tool transitioned from mainframe to GUI interface and the eLearning helped support successful performance of all tasks on the new system. The courses were posted on the CDW LearnCenter. CDW is a leading provider of technology solutions for business, government and education. Ranked No. 39 on Forbes' list of America's Largest Private Companies. They have approximately 5000 employees.
Chicago Zoological Society
mark steiner, inc is assisting the
Chicago Zoological Society
by developing a variety of online courses for playback on their intranet. The mission of the Chicago Zoological Society is to inspire conservation leadership by connecting people with wildlife and nature. Since the opening of Brookfield Zoo in 1934, the Society has had an international reputation for taking a cutting-edge role in animal care and conservation of the natural world. Among its historical firsts are indoor multispecies exhibits, zoo nutrition residencies, methods for animal husbandry, and medical care that includes successful brain surgery for a gorilla.
General Growth Properties
mark steiner, inc. has been assisting the General Growth Training Dept. since 2004, designing and developing custom training and software simulation programs. These programs connect to GGP's Learning Mall (a Saba LMS) and support GGP's suite of proprietary software systems using  Capitvate, Articulate, and RWD InfoPak. General Growth Properties and its predecessor companies have been in the shopping center business for fifty years. General Growth owns, develops, operates, and/or manages 200+ shopping malls in 44 states. GGP also has the distinction of being the largest third-party manager for owners of regional malls.

IDEXX Laboratories
mark steiner, inc is assisting IDEXX Laboratories by developing a variety of online courses for their IDEXX Learning Center. IDEXX Laboratories, Inc. is a worldwide leader in the development and commercialization of innovative technology-based products and services for veterinary, food and water applications. IDEXX\'s primary business focuses on pet health. IDEXX develops, produces and sells an integrated portfolio of products and services to companion animal veterinarians.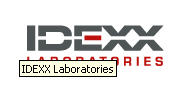 Presentation Tool
mark steiner, inc. developed a Presentation Design and Display tool. The Design mode is used to select and sequence media elements. Media elements currently can include: QuickTime video, AVI video, JPEG graphics, PowerPoint files, Acrobat PDF files and Flash animations. A stand-alone version also exists that contains the Display-only version of the app. This app facilitates the creation of custom marketing CD's based on selections saved in a Design mode session.
Sony Kiosk 1
mark steiner, inc. programmed an interactivea kiosk that tells Sony's digital \"convergence\" story in retail stores. Unlike any other company telling this story, Sony can claim its brand on every \"convergence\" item from computers to the custom software on those computers, to the digital cameras, video recorders, walkman players, mini-disk devices, and more. The content in the kiosk is, therefore, extensive and the information architecture was complex in order to make the story actually appear as simple and approachable as possible. The kiosk includes high-end QT with great AfterEffects work, programming in Authorware, and Flash movies. All menuing was done in Flash within Authorware. The application has a custom ActiveX control that supports JPEG files for graphic manipulation.

Sony Kiosk 2
mark steiner, inc. programmed an interactivea kiosk that tells Sony's digital \"convergence\" story in retail stores. Based on the success of the first kiosk, Sony requested that a second version be built for Best Buy and CompUSA stores. The kiosk featured a new interface, custom-created music score, new Flash animations, and more than a Gigabyte of additional MPEG video playing 15 Sony commercials that support the Vaio product rollout. The 3 CD set contains 80 different digital movies, and 1.6 gig of data.



Page 1
Next Page
Last Page