Since 2001, mark steiner, inc. (msi) is a learning consulting company specializing in technology-based training. With experience in all phases and aspects of the learning process, we offer intelligent, honest, and practical expertise.
msi applies cost-effective and integrated learning programs to each company's unique business, resulting in increased productivity, improved performance and efficiencies.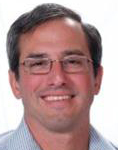 Mark Steiner has been an eLearning professional since 1992 and holds a BS in Industrial Technology and an MS in Industrial Training. The majority of the past two decades has been spent designing and developing eLearning programs for a variety of clients and industries. Mark is intimately familiar with proven eLearning design and development methodologies. His varied project roles include: director, group leader, project manager, instructional designer, instructional developer, and media specialist. He also instructs graduate level courses in eLearning, is a frequent speaker at a variety of training and online learning conferences in the US and Europe, and has been published in a variety of related trade publications and web sites.