Past Projects
Some of the tools used in the delivery of our learning solutions include Articulate Storyline, Adobe Captivate, Adobe and Articulate Presenter, TechSmith Camtasia, HTML, XML, JavaScript, SQL, and Access.
To learn more about our experience, feel free to browse the following list of completed projects or contact mark steiner, inc. at 773-392-7967.
Virtual Learning Systems
mark steiner, inc. worked with Virtual Learning Systems (VLS) to develop 15+ web-based courses, called SciTEC, for junior high students. VLS is one of the country's leading providers of professional development and educational technology. The course content areas include Life Sciences, Earth Sciences, and Physics. The courses connect to an LMS system (Lotus Learning Space 5.0) for tracking purposes, and playback on Macintosh and PC's. The courses are media and interactivity-rich, providing the students with a rewarding, unique learning experience.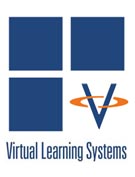 Walgreens Training Project
mark steiner, inc. served as Lead Developers on a CBT project for one of America's fastest growing retail chains. The CBT was used to train store personnel, from clerks to management, on vendor ordering, receiving, and invoicing at over 2,200 locations nationwide. The program included approximately 8 hours of CBT. The CBT featured robust and accurate simulations of the AS/400 inventory management software, and of the hand-held RF units.
First Page
Previous Page
Page 2